Kids Group Fitness Sessions Available
We offer the opportunity for your little monsters & their friends to come train down at our fitness studio & when the weather is good out we can always play our games outside on the green areas.
These sessions are similar to our Boutique Group PT sessions -for adults – in that these are your own dedicated time slots for your kids & their friends to come learn & develop their sporting confidence in a safe, fun & effective manner with high quality guidance & instruction from Matt The Trainer.
Skills, Drills & Chill
To ensure every child enjoys the learning & developments stages of their physical journey, we structure their sessions in a simple 3 stage approach that give them as much diversity & variations as possible…which is key for their overall health & physical development.
Develop Sports Skills
Running ], Jumping, Throwing, Catching, Turning, Dodging Accelerating: these are some of the basic physical skills needed for anyone of any one of any age needs , to be able to play well in any sport.
We combine these 'essential skills' within fun & exciting game play situations, so your kids can 'physically learn' the skills needed to play well in any sport. The ethos here is not about 'peak performance' – it's all about inclusive play!.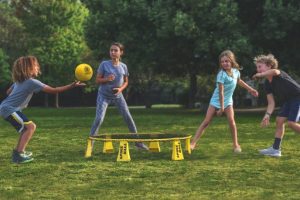 Drill In The New Moves
Our bodies have many wonderfully adaptable systems, especially in the growing and developing bodies of children. Making it prime opportunity to embed positive sports skills & movement patterns into their bodies muscular & nervous system.
We take our 'multi-sport skills' & combine them into fun & engaging challenges for kids of all abilities, to test out their new found sporting skills with confidence.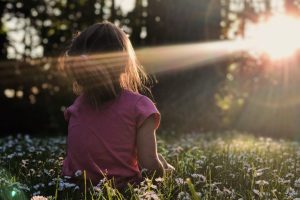 & Now We Chill
After all that Running, Jumping, Moving & Playing around…Now we learn how to cool down, Sit Still
Relax Minds – Stretch Bodies – Breathe – We Yoga.
Yoga helps children learn how to calm down their own mind & bodies energy, We teach a few simple 'Yoga Asana' (postures) & 'Yoga Pranayama' (breathing techniques) to help children learn how to 'cool down their energy levels' & 'stretch out their muscles' by themselves.